Samsung decided recently to upgrade the upcoming Galaxy S II processor to 1.2GHz.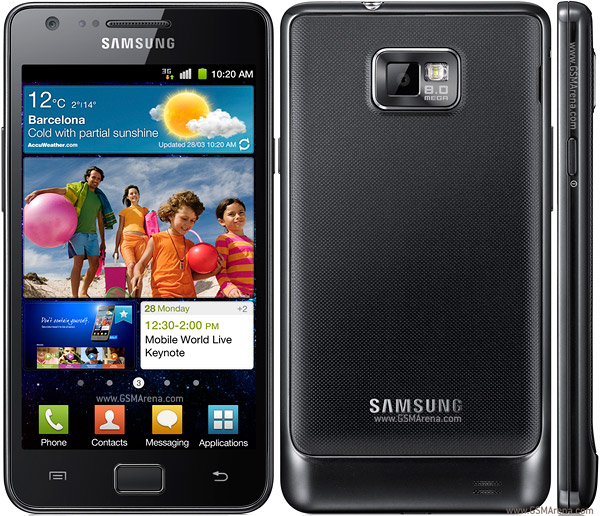 The retail unit of Galaxy S II
To make the change distinguishable on the outside as well, the company has added its logo above the display on all existing press shots. The change only took place yesterday, so you may have not even noticed it yet.
Most Samsung phones, and the Galaxy S lineup in particular, have the Samsung logo at the front and we were a little bit surprised to see it was missing on the Galaxy S II so far. Well not anymore.
The retail Galaxy S II packing a 1.2GHz dual core processor has a Samsung logo at the front. This should be the final design and Samsung will release it in selected markets this month and in a lot more countries in May.