Steve Jobs changed the way the world perceived technology and during his time as co-founder and CEO of Apple Inc. he amassed a fan base and following comparable to any top tier Hollywood celebrity, sports team or perhaps even religion.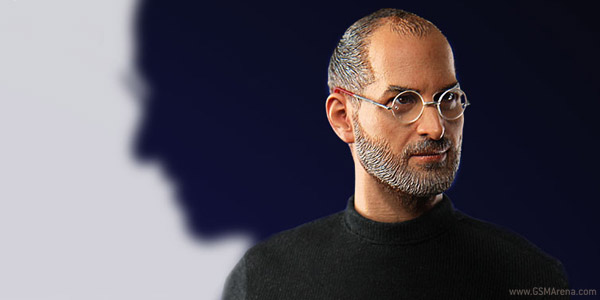 There were a number of tributes following his death in October last year, most notably in the form of the Post-it note covered Apple retail stores, but now the most devoted of fans have a somewhat more unusual new way to immortalize their favorite technological visionary in the form of this eerily accurate action figure.
Made by Chinese company In Icon, the example on show here is a prototype of the final super-high detail figure expected to go on sale in the US around February time.
To get your hands on one of these figurines, you'll have to expect pricing similar to a real Apple product (how fitting). The 12″ tall figure will set you back a cool $99, making it an investment and collectors item probably only worth something to true Apple fans.
For your $99, you don't simply receive the figurine however, but a full bundle of fitting accessories with which to adorn your new 'toy', including:
• One realistic 'head sculpt'
• Two pairs of glasses
• A 'highly articulated body'
• Three pairs of hands
• One tiny black turtleneck
• One tiny pair of blue jeans
The model itself is wonderfully uncanny, but does it appropriately represent the essence of Steve or is it just another company trying to capitalize on the image of this influential man. The In Icon site has been consistently unavailable, being most likely inundated with traffic from eager Apple fans, looking to get their hands on this figure, but head on through the source link to find out more on the figurine.