We have seen some leaked panels of what is allegedly the low-cost version of the iPhone that Apple is expected to announce later this year, along with the successor to the iPhone 5. The panels give a fair idea of what the device might look like but leave you wanting for a better look.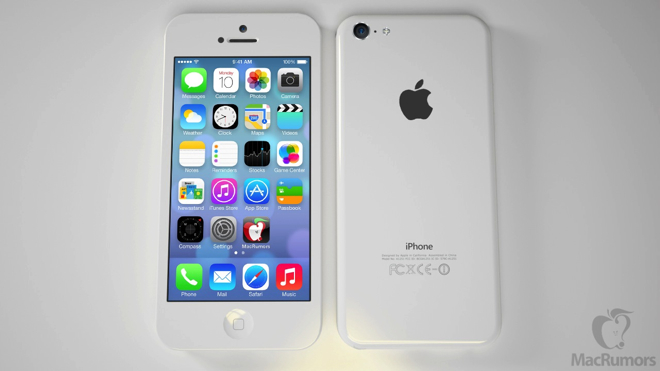 Mac Rumors probably felt the same way so they decided to go ahead and get high resolution renderings made from the images that have been leaked so far. What you see above is not real but if the leaks were authentic, this is pretty much what you can expect to see from Apple later this year.
As we have seen before, the low-cost iPhone will supposedly be available in multiple color options, which would be a first for an iPhone, and these renders do a swell job of showing that. There was a hint of cheapness that was visible in the leaked images earlier which is not apparent in these renders and hopefully won't be in the final version as well.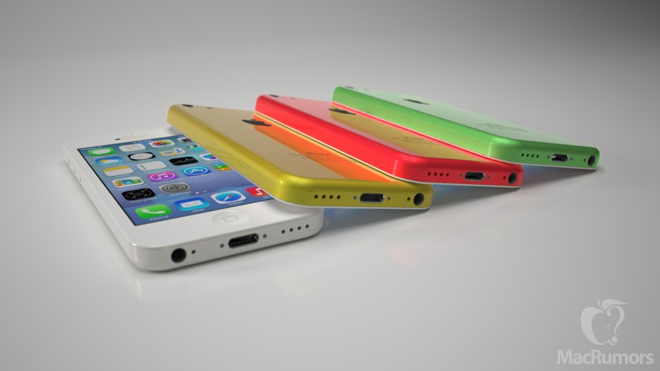 So from what seems to be the consensus, this low-cost iPhone will replace the current iPhone 4, the iPhone 5 will replace the iPhone 4S and the so-called iPhone 5S will replace the iPhone 5. It would be the first time that Apple launched not one but two iPhones. This low-cost iPhone does seem quite interesting. If priced right outside the US, it could boost the already strong sales of the iPhone, especially in developing markets.