It looks like the world premiere trailer for Assassin's Creed IV which Ubisoft promised to take place tomorrow, took place slightly earlier than expected. The clip made it to YouTube prematurely, thus introducing us to the main character in the upcoming game.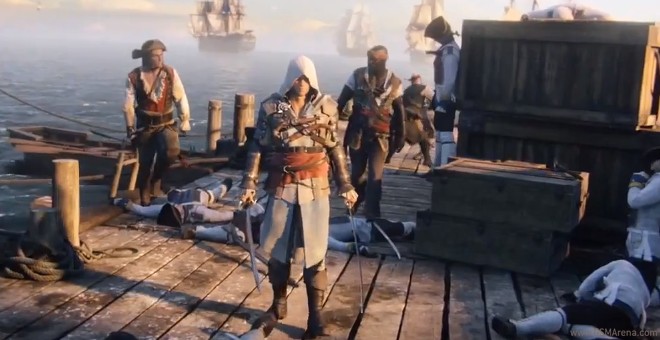 Users will play the latest installment of the Assassin's Creed franchise as Captain Edward Kenway – an infamous pirate whose killing abilities allow him to "clear the deck of a Spanish galleon" practically by himself. Naturally, the character's abilities to assassinate in stealthy fashion are also up to snuff.
Here's the trailer of the upcoming game.
Assassin's Creed IV: Black Flag will be released on October 29 on PlayStation 3, Xbox 360, Wii U, PC, as well as the upcoming PlayStation 4 and Xbox 720. Overly anxious users can preorder the game now, and receive a limited edition poster from cartoonist Todd McFarlane.