We like the trend of capable smartphones, which can stand a little dip in the bath or pool and live to tell the story, without the sacrifice of the good looks.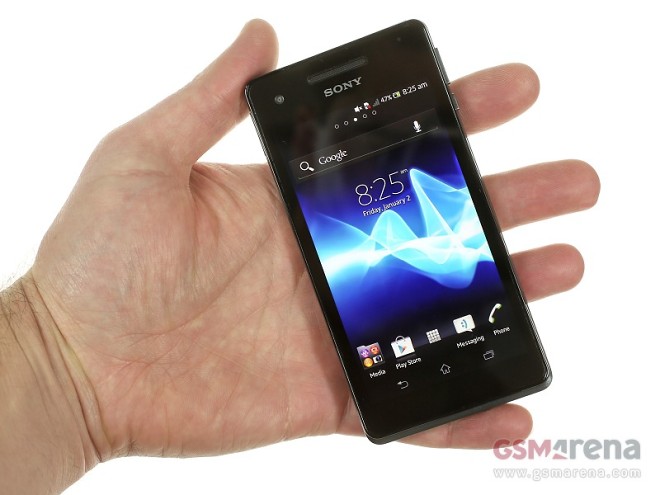 Out of this very same mold comes the Sony Xperia V, sporting a dual-core Krait processor, a 13 MP FullHD-capable camera and IP67 certification. We've got the video after the break.
Android Jelly Bean will come eventually and didn't make it to the Xperia V out of the box so Ice Cream Sandwich will have to do for now.
Tasks are covered by two 1.5 GHz Krait cores and a gig of RAM while graphics rely on the Adreno 225 GPU.
Sony has covered the Xperia V with its extensive custom launcher that features the Walkman music player, Album gallery, Camera app and much more.
Here's our video demo of the Xperia V.
An obvious believer in the Xperia arc legacy, the Xperia V features an arched back design and a flat front surface.
Aside from the front-facing glass screen the smartphone relies mainly on plastic for its enclosure.
That's not to say we dislike its matte finish that is no friend to smudges and fingerprints or the back panel's rubbery feel.
The Xperia V isn't a contender for the big leagues anymore, that place is reserved for the likes of the Xperia Z. But it still looks the part and brings to the market a solid feature set with a water-resisting twist.
Stay tuned for our in-depth review.