The Samsung Galaxy Pocket has come for a visit so we got out the camera and filmed the whole thing. It's among the smallest Android handsets around and is evidence of Samsung's determination to conquer Android from the low through the mid and finally the high range.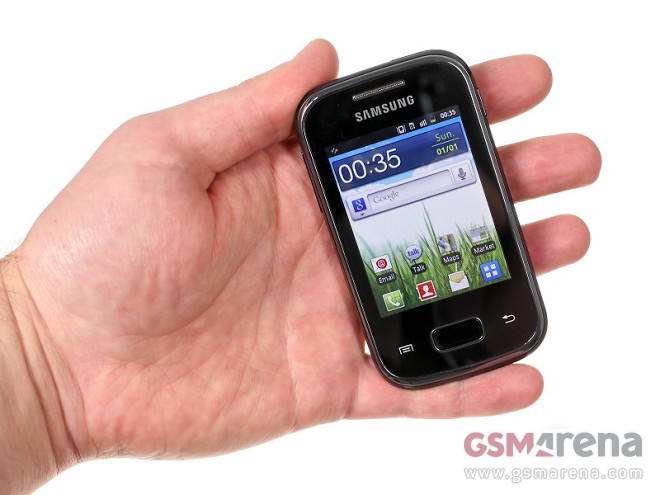 Everything about the Galaxy Pocket screams compromise, the specs sheet that can fit on a napkin, the retail package that is as modest as they come but all of this promises a price not too many smartphones can compete against.
The Samsung Galaxy Pocket lives up to its name and is one of the smallest devices that have come through our doors. It comes as a direct competitor to the HTC Explorer but offers a QVGA-only 2.8″ screen, a single-core 832 MHz processor, 2 MP camera sans the autofocus and a no-frills plastic exterior.
However in terms of actual usability the Galaxy Pocket is as equipped as they come – it offers Samsung's TouchWiz launcher, HSDPA, Wi-Fi, GPS, microSD card support, FM Radio… you get the point. It's a full package with one serious drawback – the display resolution, which might give you issues with certain apps in Google's Play store.
Here goes the hands-on clip we shot of the Galaxy Pocket.
We're working on a review of the Galaxy Pocket so stay tuned for more of the little guy.