The little brother in Samsung's latest big-screen duo, the Samsung Galaxy Mega 5.8, has made it to our office, and we're giving you a quick look at it before getting our review under way.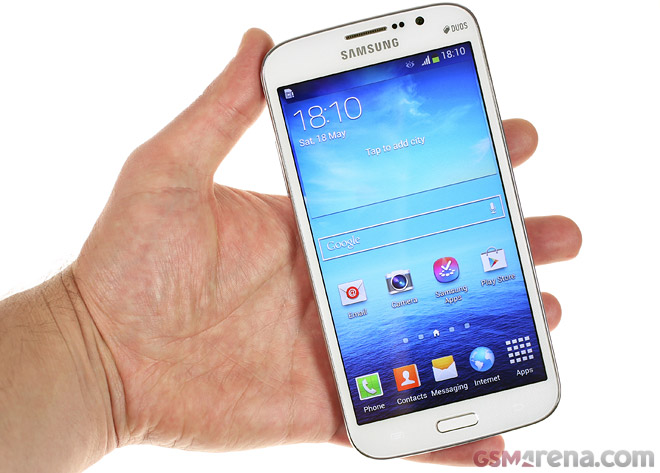 As you may have guessed, the Galaxy Mega 5.8 contains a 5.8-inch screen, which ventures well into phablet territory, although not as much as the even larger display located on the Samsung Galaxy Mega 6.3. Either way, join us as we take a look at this massive smartphone from Samsung.
The device runs on a 1.4 GHz dual-core Broadcom chipset, which is clocked lower than the 1.7 GHz Krait found on the Mega 6.3, and features slightly fewer hardware and software features compared to the larger device. Most notably, Air view, the ability to hover your finger over the screen for contextual options, is missing, as well as NFC support, and the ability to use DLNA for screen mirroring.
That being said, both Mega's run the same Android 4.2.2 Jelly Bean build. We've shot a quick hands-on video so you can see the user interface in action:
Otherwise, the Mega 5.8 features the same thin screen bezel as its elder brother, and while the display is of lower resolution (resulting in sub-200 ppi), the display angles and colors are still very good. Our model came with dual-SIM support as well – something the Mega 6.3 lacks altogether.



The Mega (center) with the Samsung Galaxy S4 and LG Optimus G Pro
Be sure to check back with us soon for our full review on the Samsung Galaxy Mega 5.8.