The latest entry-level smartphone from Samsung has arrived, and we take the opportunity to give you a quick glimpse of it prior to our full review.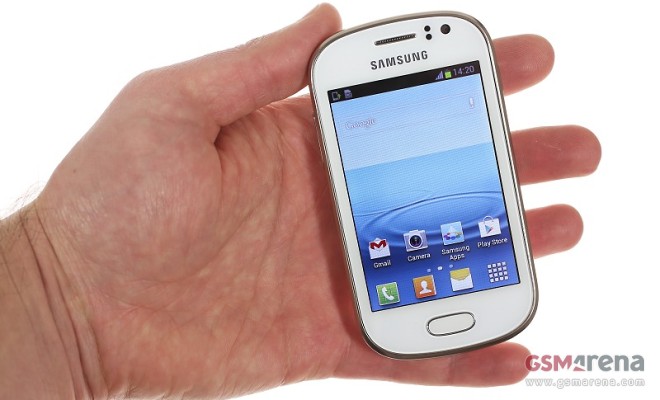 The Samsung Galaxy Fame is a single-core 1 GHz with a rather poorly sounding 3.5-inch HVGA screen with only 256K colors, but does run Android 4.1.2 Jelly Bean to sweeten the pot.
Samsung has always looked to cater to every spectrum of the Android market, and it's latest entry level offerings in the Galaxy Fame (and its sibling, the bottom-of-the-barrel Galaxy Young) look to target even the extreme penny-pichers among us. We've shot a video for you providing a quick hardware tour and a look at the software:
To accompany the single-core CPU and meager display, the Fame provides 512 MB of RAM and 4 GB of user-expandable storage. Not all is bad, as there is an included front-facing VGA camera to accompany the 5MP primary shooter on the back – generally not seen often in the budget range – and there are dual-SIM and NFC toting variants of the Fame available as well, depending on your region.
Be sure to check back with us soon for our full review of the Samsung Galaxy Fame!