As the current Windows Phone flagship for Samsung, we were more than curious to put the battery of the Focus S through its paces. The fact that the device has quite a lot in common with the I9100 Galaxy S II made us twice as curious.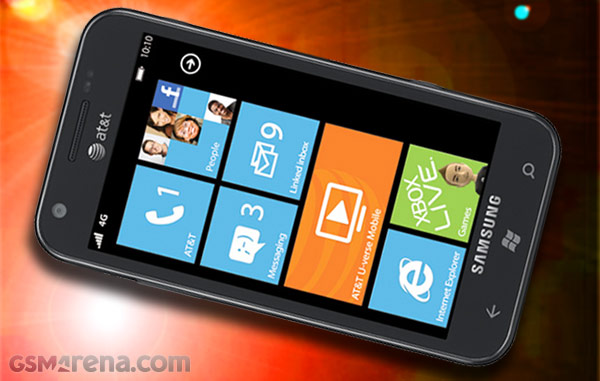 The Samsung Focus S is powered by the same 1650 mAh battery as the original Galaxy S II. In the case of the Windows Phone device, there is one CPU core less to be dealt with, along with half the amount RAM. The rest of the hardware of the two Koreans comes from the same parts bin.
As always, we kick things off with the 3G talk time test. Here, the Samsung Focus S managed the unimpressive 7 hours and 25 minutes of talk time. Its android sibling managed a whole hour extra in comparison.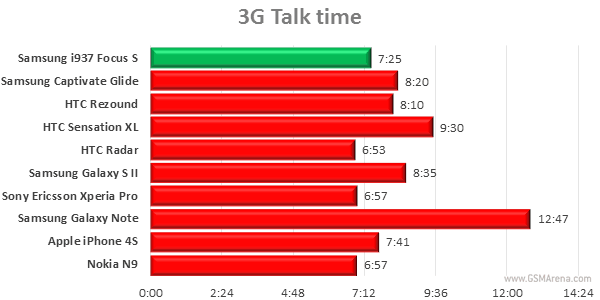 The web browsing test was where the Focus S made us its biggest impression. The device managed 6 hours and 15 minutes of our specially prepared script – a result which is the third best. Given the fact that the best result so far belongs to a Windows Phone device as well (HTC Radar), we believe that Microsoft deserves credit for putting together a battery friendly web browser.
The video playback performance of the Focus S was also commendable. With 7 hours and 55 minutes of video playback, the smartphone finished neck to neck with its Galaxy S II sibling. However, we must point out that the video which we use for the test was converted by Zune before it landed on the device, thus making it better suited for it.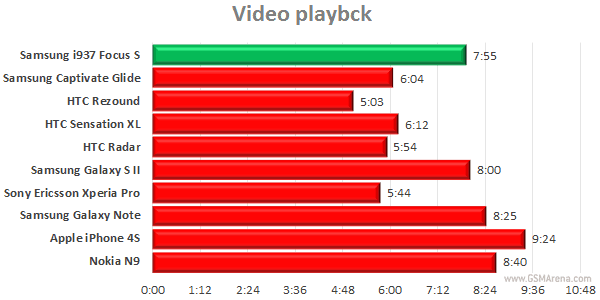 And now it is time for the most important part of our test – the overall score. Here, the Samsung Focus S managed to achieve 38 hours between charges, when we put the above tasks into play – only two hours less than the Galaxy S II.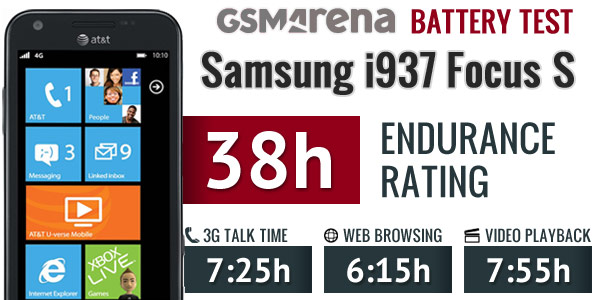 The full review of the Samsung Focus S is already in the oven. While you are waiting for it, feel free to check out our hands-on of the device here.