Sorry to break the bad news to you, but it seems that the iPad 3 with a Retina display isn't going to happen this year. Earlier, rumors pointed at the arrival of another Apple slate later this year with four times the resolution of its predecessor, but it seems we won't be in luck this time.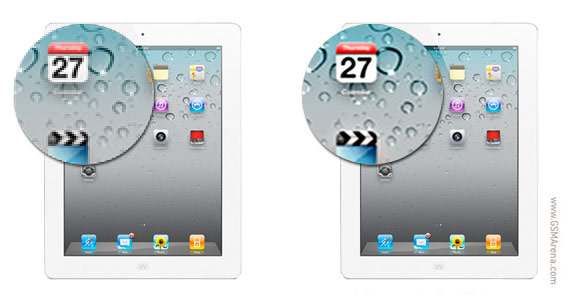 And the reason is quite simple – touchscreen and display manufacturers will be unable to produce the parts for the high-res iPad 3 until sometime in 2012 (more pessimistic predictions even say the second half of next year). You see, the high-res tablet screens will enter production this year, but there's no way the rate will be enough for a device as popular as the next iPad.
Of course, there's always hope, but at this point the more realistic thing to expect is for the high-res iPad to come in February or March next year, keeping to the usual Apple hardware update schedule.
At least the Digitimes report that brought us the bad news has detailed the improvements in display technology over the upcoming year, telling us what to expect. Reportedly, tablet displays in 2012 will be about half a millimeter slimmer (2.3mm vs 2.8mm now for a 10″ unit). They will also deliver 500-600 nits of brightness and have a natural contrast ratio of 1000:1. Multi-touch support will be extended beyond 10 fingers, though we are not quite sure how that would be useful.