We recently heard reports stating that an explosion of Samsung Galaxy S III had injured an 18-year old girl in Switzerland, causing third degree burns. The manufacturer had done its own investigation of the cause for the unfortunate accident and has now revealed its findings to the public.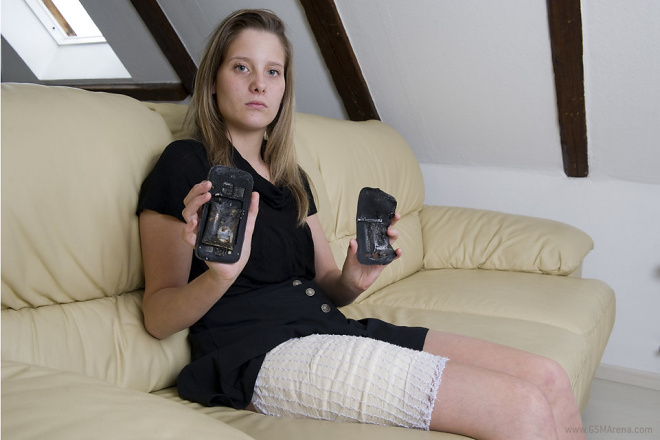 It has been found out that the usage of unofficial thrid-party battery not approved by Samsung was the main reason for the explosion. The EMPA Materials Science and Technology has also confirmed that the battery used in the smartphone was not supplied or manufactured by Samsung or a company authorized by Samsung.
It's unclear if the defective battery was knowingly purchased by the girl, or if it was just sold to her as a genuine Samsung product.