This year the annual "iPhone camping" started eight full days before the new iPhone 5 actually becomes available in stores. The line at the Fifth Avenue store in New York is already pretty long and has some colorful characters.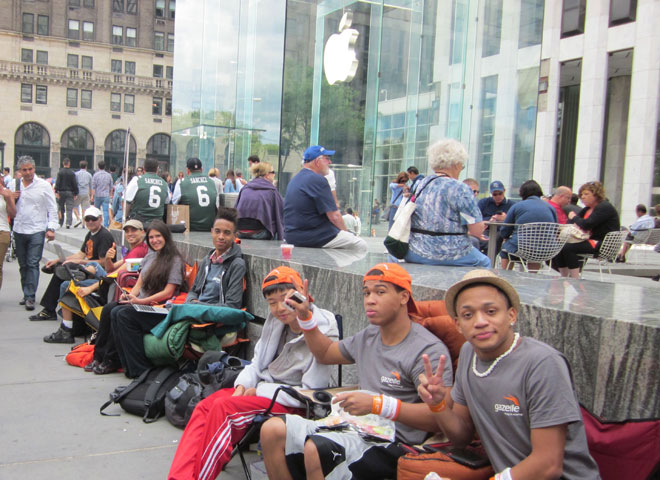 The first two people in line Hazem Sayed, 54, and Sage, 31, are working together and are using the opportunity to promote their location-based social app, Vibe.
Then there's number 3 and number 4 – Jessica Mellow, 27, and Keenen Thompson, 22 – who are reportedly holding hands. In a plot twist worthy of a cheesy romcom, those two met when they were the first two in line for the iPhone 4S last year.
The youngest and, surprisingly, the most business-minded one is Jackie Lin, 15, who was planning to sell his spot in line to someone with more money than patience. Lin reconsidered when Gazelle (who buy smartphones) told the first few people in line that they will be sponsoring their iPhone 5.
See? Waiting in line is not extreme fanboyism, people are there to get some free publicity or with a money making scheme in mind. You can read more details on the ones brave enough to live on a sidewalk for a week over at Fortune.