The wait was over for many a Jedi and Sith-in-training yesterday, as Star Wars: The Old Republic; EA, BioWare and LucasArts' new MMORPG (Massively Multiplayer Online Role-Playing Game) finally launched on PC.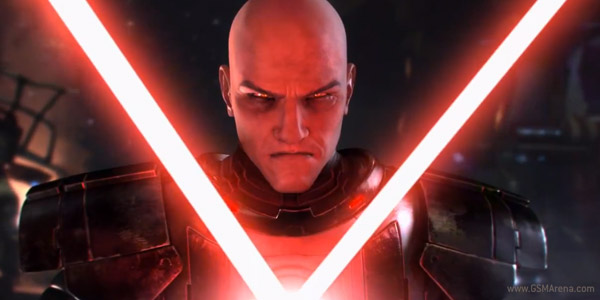 The title itself fills the gap left by the last Star Wars MMO, Star Wars: Galaxies which saw varied interest between its launch in 2003 and its recent shutdown, less than a week ago (December 15th). The Old Republic takes players back into the Star Wars universe, but this time it all takes place around 3500 years before the events of the movies that captured the hearts and minds of geeks the world over.
The Old Republic is in fact BioWare's first attempt at an MMORPG, but with their intention on making a more story driven experience for every player and based on the successes of some of their other A-list titles (search Mass Effect and Dragon Age if you don't know what I'm talking about), it's a safe bet that SWTOR is in good hands.


STAR WARS: The Old Republic: Choose Your Side TV Spot
Players will be able to choose from eight unique classes to begin with, four for each faction. From the Galactic Republic (the good guys), players can choose to be a Trooper, Smuggler, Jedi Knight or Jedi Consular and for those more interested in the darker side of the Star Wars universe, the Sith Empire offers the roles of Bounty Hunter, Imperial Agent, Sith Warrior and Sith Inquisitor.


STAR WARS™: The Old Republic™ – 'Deceived' Cinematic Trailer
Each class has its own unique storyline and players can pick from one of two further advancements in their chosen class as they progress in the game. To accompany the classes, players will also have access to specific ships and up to five companions whom they can task with a number of jobs to help with player development, such as resource gathering and so on.


STAR WARS™: The Old Republic™ – 'Hope' Cinematic Trailer
The game itself comes with the first month of play included in the initial purchase cost and from then on, the options of $14.99 per month, $41.97 for three months, or $77.94 for six months. Currently the game is available in three versions; the Standard Edition ($59.99), the Deluxe Edition ($79.99) and the Collector's Edition ($149.99). The first two options are available as digital downloads and the first and third are available as physical editions too.
So what do you think? Will Star Wars: The Old Republic harness the true power of consumers wallets The Force, or will it fall prey to poor sales figures The Dark Side?
The official SWTOR site and purchase pages can be found here and I'll leave you with the final moments captured by one sentimental user of the last Star Wars online epic, Galaxies: