The Nokia Lumia 610 has dropped in for a visit so we decided to fire up our gear and shoot a video with it.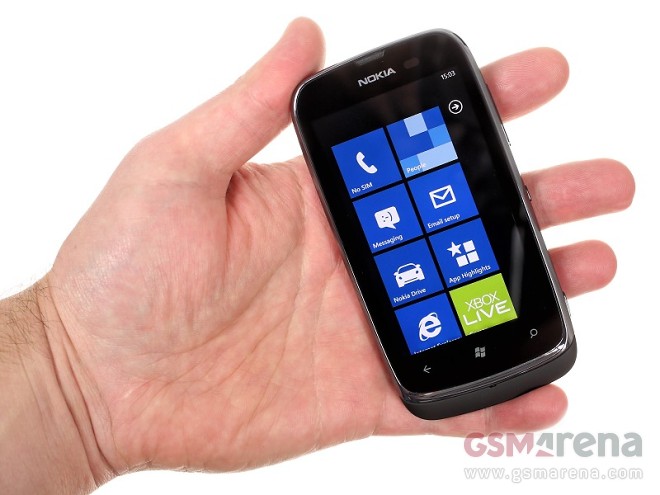 It comes preloaded with Windows Phone Tango and half the usual amount of RAM for a Windows Phone, totaling 256 MB.
This smartphone marks Nokia's first attempt at a more affordable WP handset and a go at the Android-dominated low to midrange smartphone market.
Despite this fact, the Lumia 610 comes with the full array of Nokia-branded software perks that its more sophisticated Lumia counterparts offer. The Nokia Maps, Drive, Music and App Highlights apps are all available on the 610 so you'll have that all important lifetime voice-guided navigation free of charge.
In terms of build the Lumia 610 is very simple. It's entirely made out of plastic and very prone to smudges and fingerprints. The back panel however has a nice grip-enhancing rubbery finish.
We're working to bring you a full review of the Nokia Lumia 610 so stay tuned.