Just days after the exciting Windows Phone 8 announcement we have the Lumia 900 at our doorstep.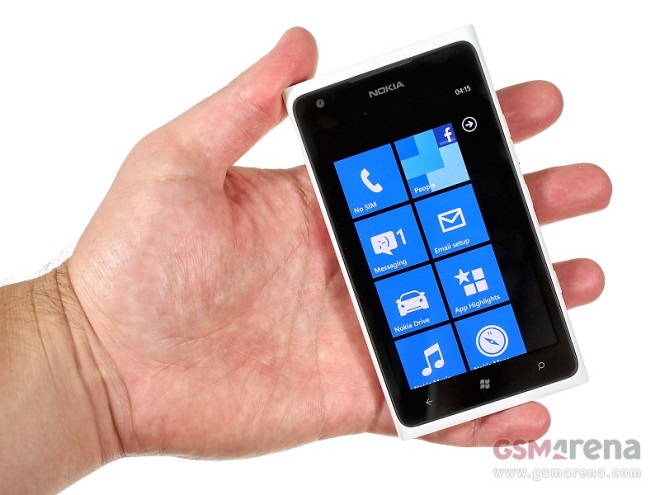 The Nokia Lumia 900 immediately felt special with its glossy white finish and gorgeous display. Jump past the break for more.
Before we dig in, here's a video of the Lumia 900 in action.
The Lumia 900 shares a polycarbonate unibody with its N9 and Lumia 800 brethren but, due to the white finish, it has gone gloss instead of mat. One thing you'll immediately notice is that the screen surface is now perfectly flat instead of rounded.
The Lumia 900 feels solid and quality just oozes from its classy form factor.
But here's where things get a little bit tricky. If you've been up to current WP affairs you'll know that the Lumia 900, barely out the door and on the shelves, is now an underhanded device. It will get some WP8 goodies but not all of them – the new homescreen is about the most exciting feature it will have.
So users who have bought the handset now feel rightfully cheated, while users on the lookout for the latest WP experience would certainly be better off, should they choose to wait for the imminent Fall launch of Windows Phone 8 and the next generation hardware it will bring.
But if that doesn't bother you the Lumia 900 is still a good smartphone with a great ClearBlack AMOLED display, capable 8 MP snapper and a smooth as silk performance.
We're be doing the full review of the Lumia 900 as we speak so check in soon.