If you have wondered how the new Kindle Fire HD prices are possible, the answer is simple – they all have ads on the lockscreen.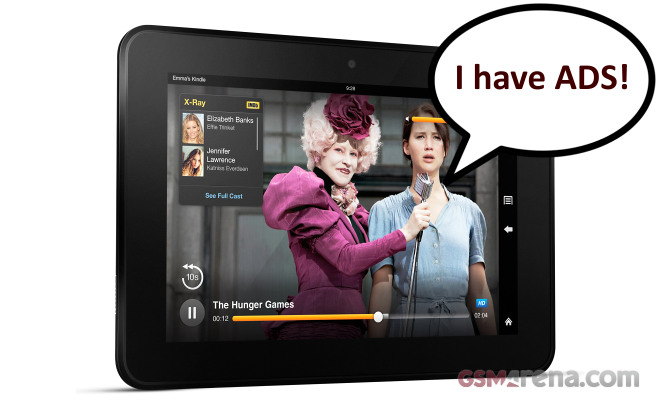 Whether you like it or not, you won't be able to remove the ads, no extra payment options are available for now.
The disturbing thing here is not that the Kindles have ads on their lockscreens, but that Amazon won't be offering an option to remove them. There won't be more expensive ad-free Kindles either.
Update (September 8): As it turned out Amazon won't be offering ad-removal options after all.
So, could you live with the ads on the lockscreen or is this a deal-breaker for you?