As you might have heard, Apple have just announced their latest batch of shiny new iMacs and Apple adopters everywhere are no doubt, itching to get their hands on one. Being the sleek, self contained unit that it is, it's sometimes easy to forget just how much tech they've managed to fit behind that monolithic glossy black display.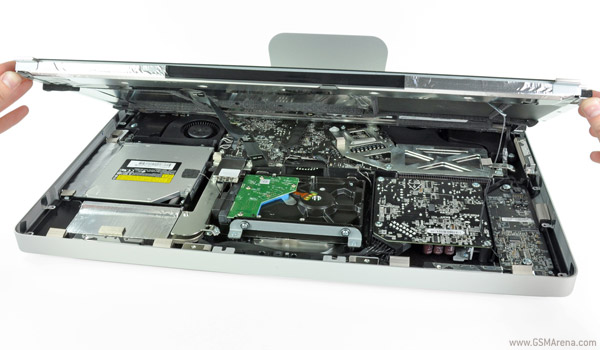 The clever chaps over at iFixit have taken the liberty of ripping one of these new generation iMacs apart for all to see, the cheapest (which by no means makes it push over) 21.5″ variety if you were wondering.
Some of the newest additions to the 2011 iMacs are the Thunderbolt port (that's 10 Gbps in and out), also seen on the new MacBooks and an AMD Radeon HD GDDR5 graphics processor. For a full fat version of the teardown head on over to the source.