The Qualcomm's Snapdragon MSM8660 chipset is the latest big platform to power the next generation mobile devices. It packs a dual-core 1.5GHz Scorpion processor and Adreno 220 graphics.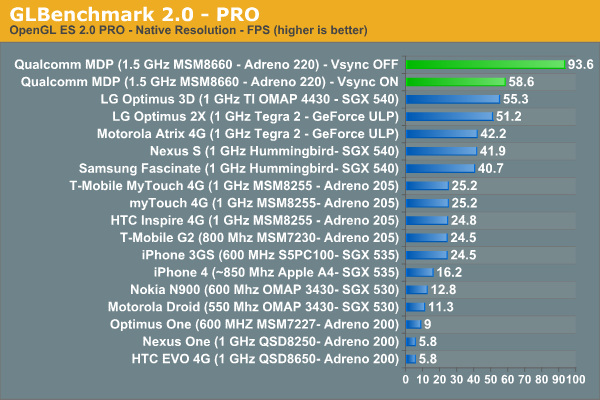 The benchmarks you are about to see were made on a Snapdragon Mobile Development Platform (MDP) device. It's a fully functional device manufactured by Qualcomm for demonstrating and development purposes.
This gadget that AnandTech tested is powered exactly by the Snapdragon MSM8660 chipset and has a 3.8-inch WVGA capacitive touchscreen, a 13 megapixel camera, 8 GB internal storage and a microSD card slot. The latest Android v2.3.2 is in charge of the device UI.
The new Qualcomm SoC is the leader in every benchmark AnandTech has done – GLBenchmark 2.0, Quake 3, Quadrant and 3D Mark 2010.
Here are the rest of the results: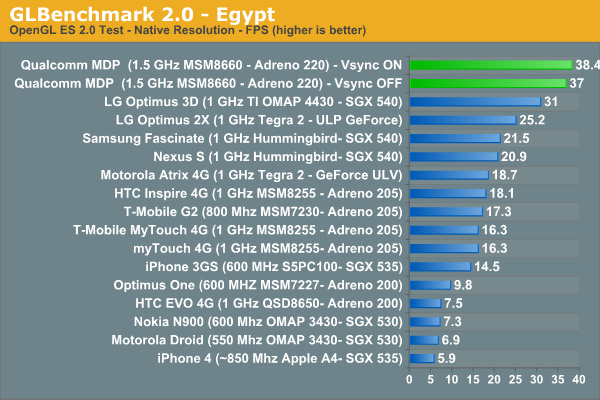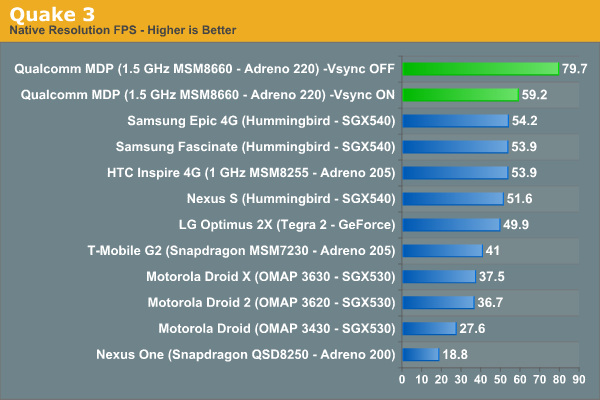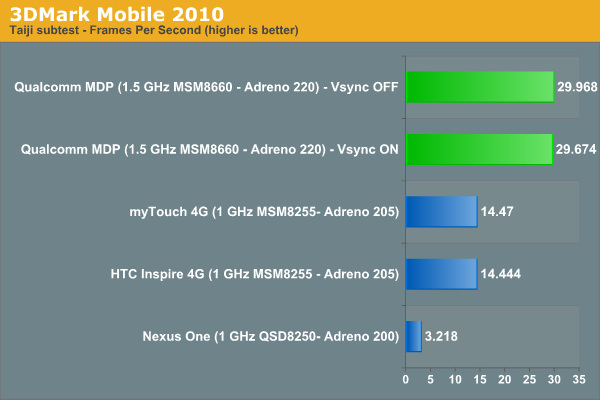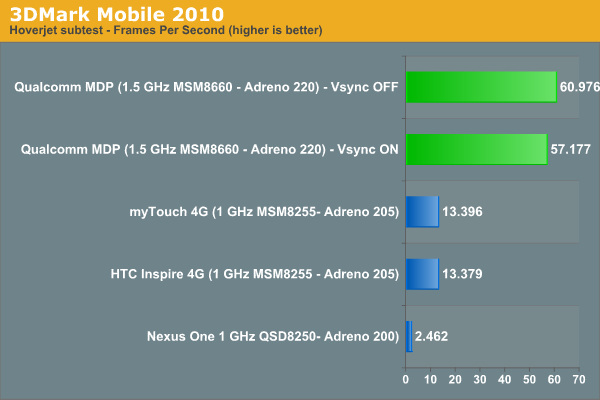 I am definitely looking forward to see this SoC powering some real-world smartphones. The Snapdragon MSM8x60 has two different model numbers – the 8660 with a CDMA radio and the 8260 with a GSM radio. Both models will be available in either 1.2 or 1.5 GHz varieties. In fact the 1.2Ghz model is already available in the HTC EVO 3D and in the (yet unannounced) HTC Pyramid.
And on a different note, c'mon HTC, bring that worldwide EVO 3D already!