There have been rumors about an LTE enabled Surface 2 for a while, and it seems like it's finally hitting the market.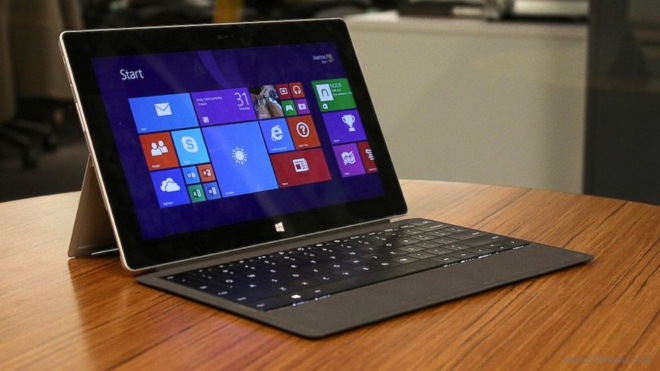 FCC documents point to a device named "Surface 2 (AT&T 4G LTE)."
The LTE Surface 2 will come with 64GB of storage and supports 3G/4G LTE bands. It costs $679, which is $130 more than the Wi-Fi only 64GB Surface 2.
Even though the tablet is supposed to be used for AT&T, it should work on T-Mobile's network as well, given that it supports LTE Bands 4,7, and 17, 3G UTMS 1,2, and 5, and 800/900/1800/1900MHz. You may not get 4G speeds with a T-Mobile card, so tossing in an AT&T micro SIM may be the best way to go.
Microsoft promises 10 hours of battery life with the Surface 2. If you're interested in purchasing one, you can pick one up at a Microsoft store, either online or brick and mortar.