A growing number of smartphones support wireless charging and we've seen a number of dock designs. There doesn't seem to be a whole lot of excitement about the technology among consumers though. Maybe LG's world's smallest wireless charging station can do something about it.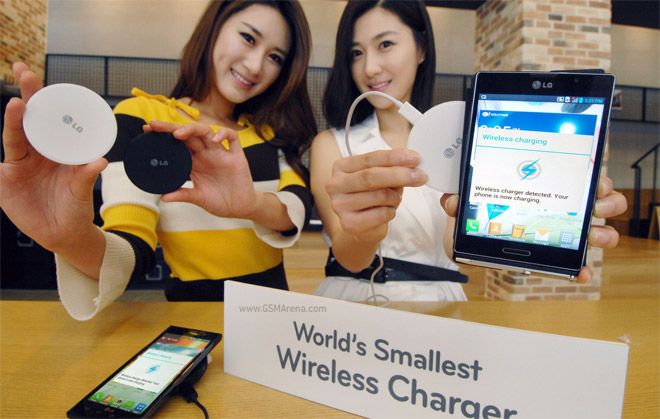 The LG WCP-300 has circular shape with a 7cm diameter (2.8") and is based on Qi, which is the most popular wireless charging standard at the moment. The LG-built Nexus 4 supports it, as do the Optimus G Pro, Vu II and LTE2 (Nokia's Lumia phones also use this standard).
Anyway, the WCP-300 is launching in South Korea this week for KRW 65,000 (about $55). Global and North American launches are planned for later this year (no specific dates yet).
With the LG Optimus G Pro having a 5.5" screen, one has to wonder why you would want a small charging station, instead of something that holds up the phone like the Nexus 4 wireless charger.
Source (in Korean)