Viber for Android has been one of the most popular instant messenger applications with more than 100 million users, which is why the latest security glitch found in the application might be kind of a big deal. The issue allows you to bypass the lock screen of a smartphone and gain full access to its data.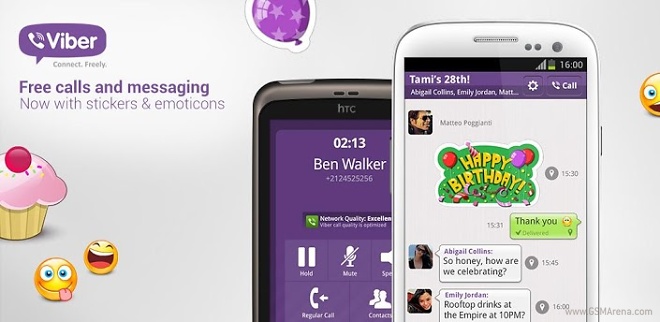 The critical flaw allows you to bypass the lock screens of Samsung, Sony, LG and HTC smartphones. The bypass techniques vary from model to model, but the exploit uses the logic of popup messages of Viber.
Update: The officials from Viber Media have got in touch with us and have confirmed that they have fixed the issue. The latest bug free version of the app can be downloaded from the developer's website. Here's the direct download link.
Here's the exploiting technique for the Samsung Galaxy S2 in action:
And here's how it works on the HTC Sensation XE:
The Sony Xperia Z video is next:
Finally, the Google Nexus 4 is also apparently affected:
Viber has acknowledged the vulnerability in the application and the company has committed to releasing a fix in the next week.
Thanks Swapnil, for sending this in!