A new version of the popular Humble Bundle is out and brings with it some exciting new games. For those who are not aware, Humble Bundle is a bundle of games that you can purchase for much less than the total price of all the included games. In fact, you are given the option to name your own price and decide how it is distributed among the game developers, The Humble Bundle team and a charitable organization.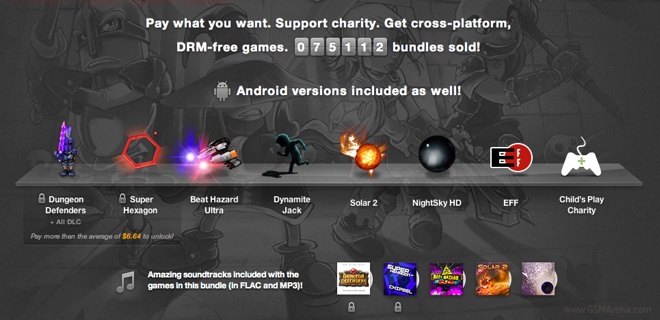 Now on to the latest bundle, the Humble Bundle 5 includes Beat Hazard Ultra, Dynamite Jack, Solar 2, NightSky HD and EFF. If you pay above $6.64 average price, then you also get Dungeon Defenders along with all its DLC and Super Hexagon. And and as usual, they have included all the soundstracks to the games.
The Humble Bundle will work on Windows, OS X, Linux and Android devices (all games are available on each of these platforms). So for a minimum price of $13.37, you get games worth $110 along with their soundtracks and you can play them on pretty much any platform out there. No wonder these things are so popular.