Finally, the HTC Sensation 4G (that's the US version of the European Sensation) just got a specific launch date – 8 June.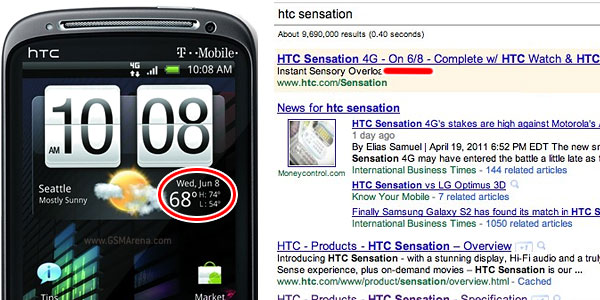 The HTC Sensation 4G for T-Mobile US had a rather broad launch window ("summer") but a Google AdWord pinpoints 8 June as the exact launch date. Curiously, the press images for the Sensation 4G foreshadowed this date, as some eagle-eyed readers spotted.
We have a hands-on with the Euro HTC Sensation.