This is the gadget equivalent of slasher film – some young, hot cheerleader faces inevitable demise at the hands of a persistent antagonist. In this case, Google's cheerleader / flagship phone – the Nexus S – got torn down by the guys over at iFixit, who can't help themselves but take apart every gadget they get their hands on.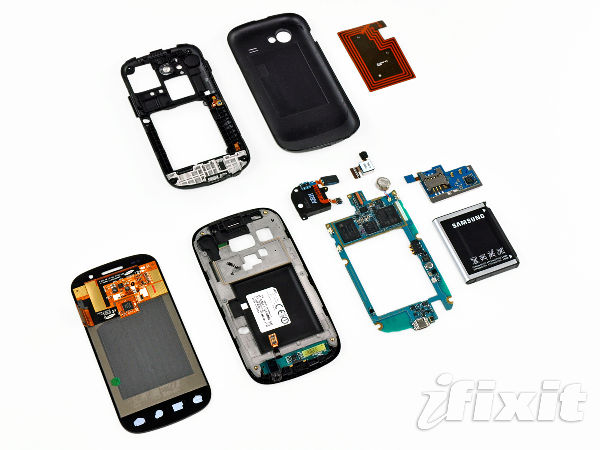 And they have an important clarification about the display…
But before I give away the ending, here's something else that's interesting – the NFC module in the Google Nexus S is attached to the back cover.





The NFC module is attached to the battery cover • what the Nexus S is made of
Now for the plot twist. The "curved glass display" of the Nexus S isn't quite what it sounds like – the glass is curved, the rest of the display isn't. The SuperAMOLED unit below is as flat as it is in the Galaxy S.


The curved glass over the flat display of the Nexus S
Still, the curved glass and the screen are fused together, so both will have to be replaced in case you break the front glass. Still, the Nexus S scored a strong 7 out of 10 in iFixit's Repairability Score.