The phone industry has made numerous attempts to create a ladies' phone, but most of them proved unsuccessful. The reason is probably that those phones tended to offer dated hardware at high prices, falsely presuming that women wouldn't care about smooth performance, apps etc.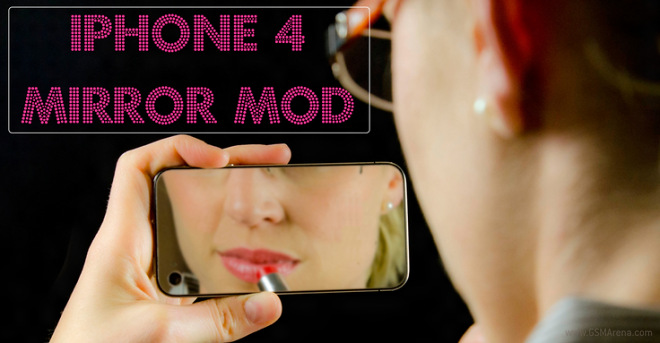 What if we told you that you can convert a regular iPhone 4 or 4S into something the ladies will like? All it takes is some screwdriver skills, a $10 tool kit and a $50 replacement back.
iFixit is offering mirrored rear panels for both the iPhone 4 and iPhone 4S. They are compatible with all available versions and are fairly easy to install if you have the required tools. You can check out the tutorial to see if you'll be able to apply the mod before forking out the cash.