The Amber update for Nokia Lumia phones will bring a number of нев features to current phones, including the Glance feature. What is Glance? It allows you to wake the phone with a double tap (a la MeeGo) and it displays the time and missed notifications.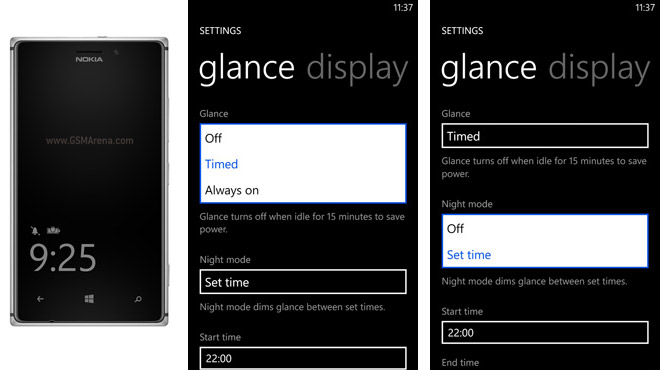 It's not an AMOLED-only feature, LCD-packing Lumias will get it too. They can leverage the Timed option, which switches off the display completely after a preset period of time.
Anyway, all Windows Phone 8-powered Nokia Lumia phones will get the Amber update over the air, except for the Lumia 520 and 521 (which lack the hardware support) and the Lumia 925 and 1020 (which come with Amber out of the box).
Once the update is installed, the Windows Phone Store will prompt you that there's a new Display+touch app update, which will enable Glance. Don't try looking for the app before you get the update, it won't work.
By the way, the high-end (9xx) Lumia phones will also get the Pro Camera app with Amber.