Imangi studios, the developer behind the super popular endless runner series Temple Run, had a cool milestone to share today. Its titles have reached 1 billion downloads across the platforms where they are available.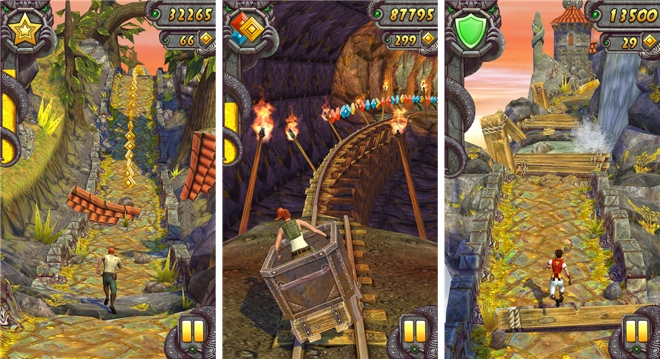 The company includes both versions of Temple Run in the number, but not the Disney spin-offs Brave and Oz. All games are available on what are currently the top three smartphone platforms – Android, iOS and Windows Phone. Some of the titles also have BlackBerry 10 and Windows RT versions.
The developer studio has also shared some statistics about the user base of the games. It appears that they appeal more to women, which account to 60% of the downloads. Unsurprisingly the two largest smartphone markets contribute the most to the download count – China has 36%, while the US adds up 21%.
Are you a fan of the series? What's the longest distance you've managed to cover on a single run?