Telltale Games has been working on the games based on the Game of Thrones series and has been releasing the same in instalments. The new Episode 4 'Sons of Winter' is now available as an in-app purchase for $5 to play it on PC, Mac, PS4, Xbox One, PS3, Xbox 360, iOS and Android platforms.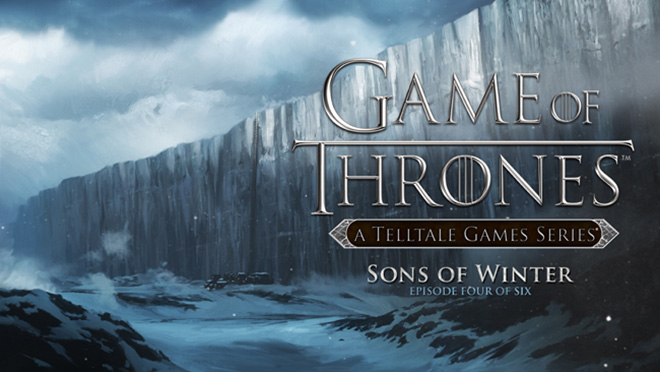 The second half of the Telltale's first Game of Thrones season starts with this new Episode 4 and soon the first season will be over in couple of months. When compared to the TV Show, new Episode 4 starts with the situation showing the third season.
Those who haven't played the previous three episode are advised to do since the choices made perviously would change the storyline and other options before the final episode is out. In the mean time you can totally watch this recap video to catch up with he story.