The recently announced Tegra K1 chipset relies on a potent 192 core graphics processing unit which, in Nvidia's words, is more powerful than the GPUs inside the PlayStation 3 and Xbox 360 consoles of old and three times that of the iPhone 5s GPU.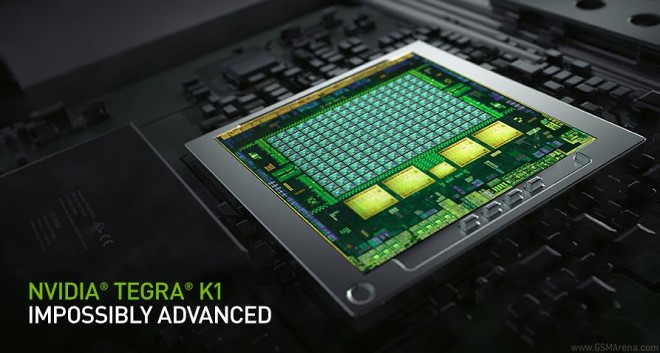 And now that we have our first benchmarking scores the claims seem realistic, and possibly even conservative. Appearing on GFXBench's T-Rex 1080p off-screen benchmark the K1 GPU, running on a reference tablet, achieved 60 frames per second, besting the Tegra 4′s 16 fps, the Snapdragon 800-powered Galaxy Note 3′s 24 fps and the iPad Air's 27 fps by a significant margin.
More interestingly the K1 outperformed some integrated GPU's on full OS chips – the Intel HD 4400 and 4200 which are part of the recent Core-i5 APUs got 57 and 47 respectively – lower than the Tegra's 60 fps. Only the dedicated Nvidia GT 740M GPU managed to blast the K1 with a 112 fps score.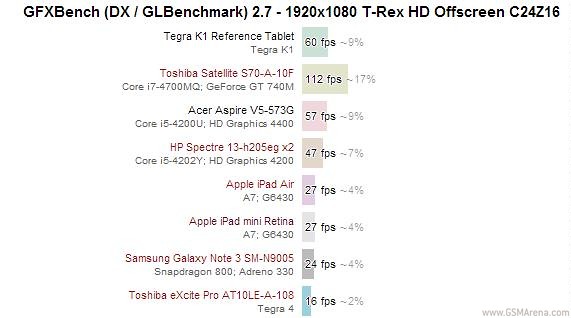 It's a very impressive statement – now all we need to see is the Nvidia K1 chipset (and its awesome graphics) in action on a real, mass-produced device – a feat the Tegra 4 hardly managed to pull off.