We stopped by the NVIDIA booth at CES for a quick demo of the company's new Tegra K1 chipset. In case you missed it, the K1 is more graphics oriented than the already powerful Tegra 4. It uses the Kepler architecture NVIDIA uses for its desktop GPUs and the K1 has a whopping 192 cores.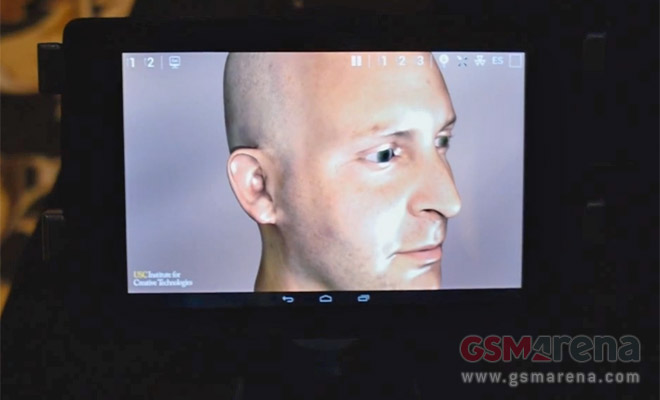 For comparison, the Tegra 4 had 72 cores (older generation too).
NVIDIA says the K1 GPU is more powerful than the PlayStation 3 and Xbox 360 and has about three times the oomph of the iPhone 5s GPU.
All this processing power enables lifelike graphics as the one you can see in the demo. Check the one minute mark to see a comparison of the graphic enhancements enabled by the Kepler architecture (it's DirectX 11 and OpenGL 4.4 enabled).
As for the processor, the Tegra K1 will have two versions – a quad-core Cortex-A15 version (clocked at 2.3GHz), which will come out first, and a dual-core Denver (ARMv8, 64-bit, clocked at 2.5GHz), which will come out later and offer more power.
By the way, NVIDIA will be offering the K1 in a Visual Computing Module version aimed at car infotainment systems. It's no coincidence that NVIDIA is a founding member of the Open Automotive Alliance.