NVIDIA has included an interesting new feature with its fourth generation Tegra chipsets – the Computational Photography Engine, a.k.a. Chimera. It allows for things like always-on HDR (for still shots, videos and more) achieved with just a single shot.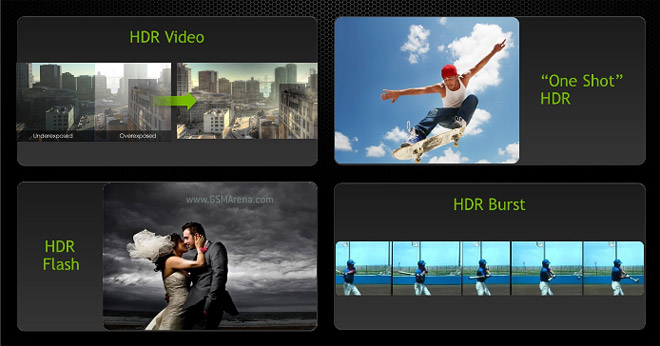 The current approach is to snap multiple photos at different exposures and stitch them, but that leads to motion artifacts and has other limitations that Chimera solves by doing HDR in a single shot.
NVIDIA's Chimera tech uses the GeForce GPU on the chipset to lend a computational hand to the CPU. This means the effect can be previewed on the viewfinder (not possible with the current approach), HDR can be used in flash photography, for panoramas and, of course, stills and videos.
Here's a quick demo of how a Tegra 4-based device handles HDR.
Both the Tegra 4 (Cortex-A15) and Tegra 4i (Cortex-A9) have the Computational Photography Engine, so we should be seeing it on tablets and phones.
You can read more about the technology here.