We just got word on what might be the next big thing in the tablet world. Or rather things, as the leak involves two Android-running slates. Acer Iconia Tab A701 and Iconia Tab A700 are a couple of monster devices running on the Tegra 3 chipset, featuring a quad-core Cortex-A9 CPU.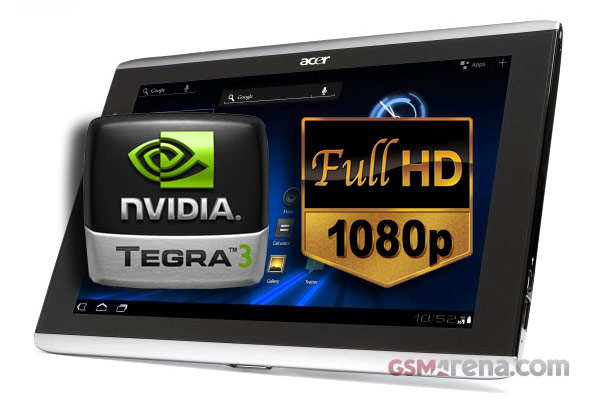 Yet we feel that the displays of the two slates will be what proves to be their key selling point. We are talking 1920 x 1200 pixel resolution here. That's FullHD in 16:10 aspect, which is unprecedented in the tablet world.
Since the evidence for the existence of the Acer Iconia Tab A700 and A701 comes from leaked UAProfiles on the Acer website, there isn't much more about the specs that we can tell you. All we know is that the difference between the two will be the 3G connectivity.
We'll certainly be on the lookout for more information about those beasts, though.