Tasker, one of the finalists at this year's Android Developers Challenge 2 (ADC2), has dropped its beta tag and its 1.3 version is now officially available in the Play Store.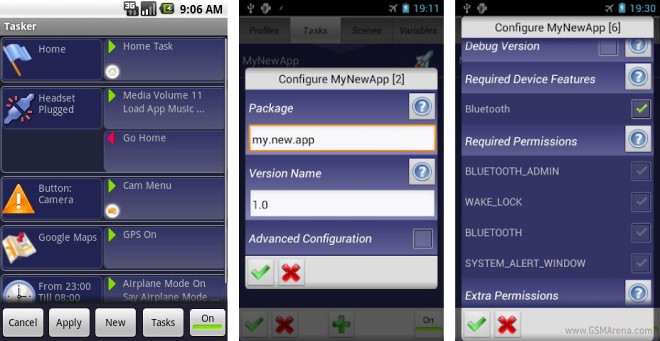 The nifty app now lets you integrate JavaScript into your automations, and hosts a plethora of bugfixes and optimizations.
If you're unfamiliar with Tasker, it's basically an application that lets you automate almost any aspect of your Android device. For example, if you want to send an message to a loved one when your phone is low on battery, or automatically switch to airplane mode during certain hours of the night, or even automatically call a specific number once you have WiFi connection, Tasker can do all of that.
The new version has been released alongside the official Tasker App Factory, which lets you create and share your own creations as standalone applications.
Tasker can be found on the Google Play store here, while the Tasker App Factory is here.