The next version of the popular web browser for Android was so far available for to a select lucky individuals for testing. But not any more, the v5.0 Beta1 has now become publicly available for everyone to download and try it out for themselves.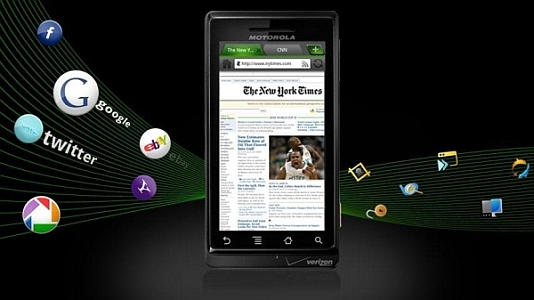 The latest version of the Dolphin Browser HD has some useful new additions to its extensive features list. Here's the list of all the new changes that you can expect from the updated version.

Improved UI
The new version has updated user interface that is more refined and visually appealing.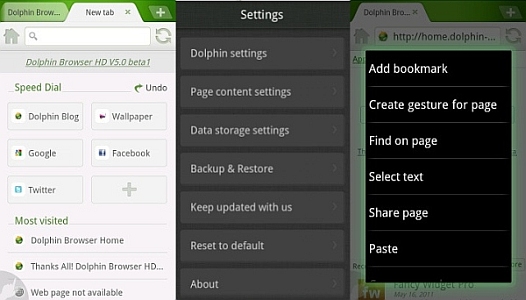 Speed dial
You now have speed dial functionality in the new tab page, just like in Opera Mobile and Opera Mini web browser. Dolphin Browser HD also shows you the most visited sites below the speed dial for quick access.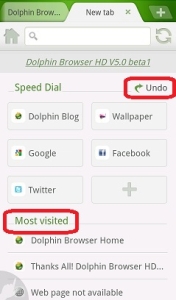 Bookmarks sidebar
The bookmarks sidebar feature lets you access the bookmarks, browsing history and most visited sites with a quick press of the bottom left corner of your phone's display. A quick menu also gives you access to additional functionality.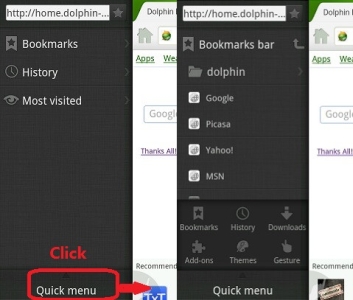 Sub-folder support
You can now create sub-folders within the bookmarks folder.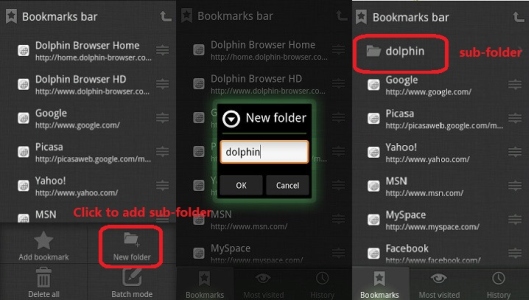 Speed and stability improvement
The latest beta has stability updates which improve upon the private beta that was released earlier. The browser speed has also been improved.
To download the latest beta of the Dolphin Browser HD v5.0, click on the source link below.