Right now we have Opera Mini, that's mostly meant for devices with small screens and low processing power and Opera Mobile for the more capable smartphones. And pretty soon we'd be enjoying a new version of the popular mobile browser, designed with tablets in mind.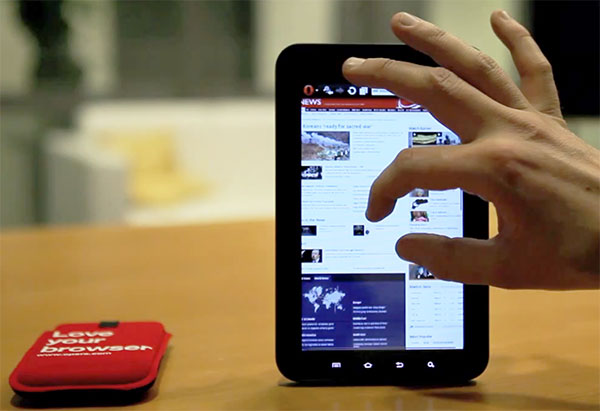 With the slates popularity skyrocketing, it's no wonder Opera wants to be a part of that market too. Тhe good thing is they are doing so with a completely new app rather than just upsizing one of their old ones. So far we've only got a short video of the new browser demonstrating its smooth scrolling and panning on a Galaxy Tab, but more is promised to follow soon.
I don't see too many changes in the user interface, but maybe it's just an early version and things will change. Or it could be that those early glimpses are just misleading.
We'll have to wait a while to find out I guess – at this stage Opera doesn't even give us an estimate on when their browser might be available.