We already knew Android 3.0 Honeycomb is designed specifically with tablets in mind, but until today I've never seen a detailed demo from up-close.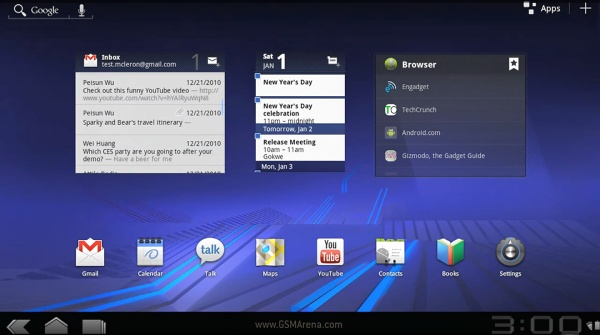 At this year's CES, Google has published a short video demo of the upcoming Honeycomb tablet version and it's awesome. Here is the video:
Android 3.0 Honeycomb has a completely new user interface based around 3D desktops and various interactive widgets. The multi-tasking and its UI, the notifications and menus, the Gmail and YouTube looks have also been redesigned for bigger screens.
Honeycomb also packs the new Google Maps 5 version – the first with 3D vector graphics – and brings along a new web browser capable of tabs, Flash, auto-fill, private browsing and bookmark sync with Chrome. In fact the Android 3.0 web browser looks, feels and behaves just like a desktop one.
There is no info how this version will fit in mobile phones, but I guess we should get more info soon.