If you're a customer of T-Mobile in the US you're in for a treat. As of tomorrow (the 11th) T-Mobile are looking to reinstate their free calls over Wi-Fi service.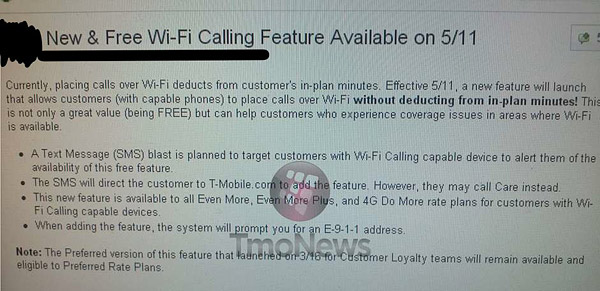 Great news assuming you have a compatible handset. At present Wi-Fi calling eats up your plan's minutes but this revised service will allow you to make calls for free! To qualify for this handy little feature you'll have to be on one of T-Mobile's Even More, Even More Plus or 4G Do More plans.
Assuming you fit the criteria T-Mo should be in touch with you in a few days via a text message to let you know you can take advantage of the new feature by going to T-Mobile.com. That sound like too much effort for you? Well you can also call their Customer Care Service and they'll plug it all in for you.