Memorial Day is observed in the US for respecting and remembering the folks who died during the American Civil War. It also happens to be an opportunity for marketers to offer good deals and discounts on popular products.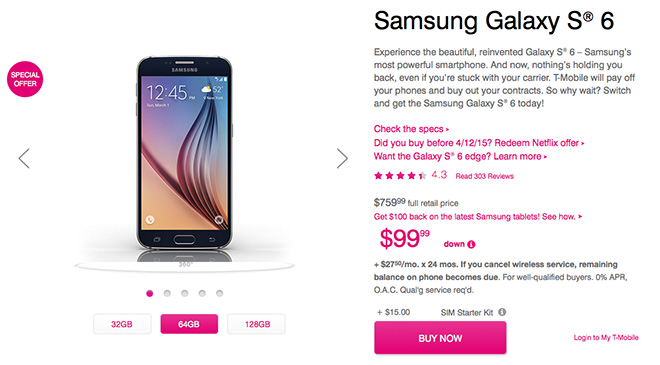 This is T-Mobile is offering a discount of $80 on 64GB version of Galaxy S6 or Galaxy S6 edge models to bring them to the price of the 32GB models. This is a sweet deal provided Galaxy S6 and Galaxy 6 edge do not offer expandable storage.
Right now, the Galaxy S6 64 GB model is priced at $760 and after applying memorial day $80 discount would make it $680 effectively, the current price of the 32GB model.
Similarly, the 64GB Galaxy S6 edge which costs about $859 will be effectively $779 post discount, which makes it the current price of the 32GB model. This discount is obviously limited to the weekend.