The upcoming Windows 8 is a huge jump ahead in terms of touchscreen usability, but some worry that's at the cost of non-touchscreen usability. Well, Synaptics are showing off a cool concept which uses the touchpad on a laptop to mimic a touchscreen.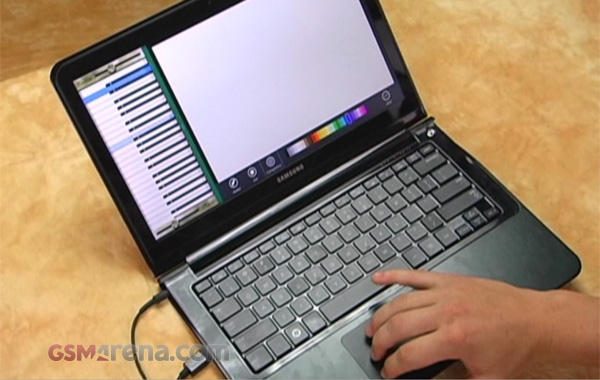 The concept is called Synaptics Gesture Suite (SGS) and works surprisingly well for some gestures – switching between app with a horizontal swipe, docking apps to the screen, using tabs in Internet Explorer all seem highly usable and cool.
You can also interact with apps just the same way you would with a touchscreen but with one problem – the touchpad can't show an image, so you have to imagine where things are and accuracy might suffer.
Still, for things like Google Earth SGS has the option to display track points while tracking multiple fingers – check out the video demo below.
The Synaptics Gesture Suite is still just a demo, but they have time to get it ready for prime time while Microsoft finalizes Windows 8. SGS will work with Synaptics products like the ClickPad, which measures 100x56mm (you really need the room for SGS to work well) and tracks up to 10 fingers.
With something like the SGS, Windows 8 would really catch up to Mac OS X as far as touchpad usability goes.