Laptop trackpads have for a long time been the Achilles heel of laptops. No matter how responsive or intuitive they get, they've never quite been able to match the versatility of a mouse.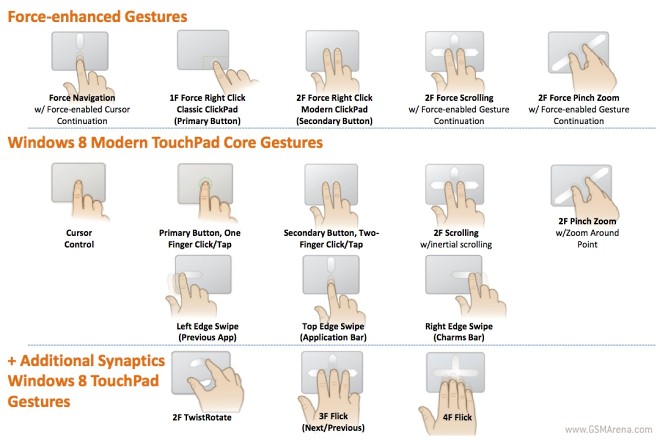 It looks like trackpads may be getting the much-needed upgrade they deserve, thanks to a breakthrough technology by Synaptic.
The new ForcePad trackpad technology by Synaptic not only detects how much pressure is exerted onto the trackpad, put also adds support for up to five fingers. This allows for numerous advanced gestures made by a combination of fingers used and force applied.
Synaptic has also been able to eliminate the need for a dedicated click area, and reduce the overall thickness of the trackpad to only 2.8 mm. This means more room for other components and a thinner chassis.
Microsoft and Synaptic have been working in conjunction to develop a set of guidelines for OEM manufacturers, which means that the ForcePad will be available across a wide variety of devices, as well as fully optimized for use in the upcoming Windows 8.
Synaptic is also working on a new keyboard technology called ThinTouch. The keyboard will require less height than traditional laptop keyboards, due to their alternative pressing mechanism. The keys will also feature a slightly sideways downward motion when pressed, which give the illusion of greater depth. What's more, the entire keyboard surface will come equipped with a capacitive touch sensor, allowing for advanced gestures simply by brushing your fingers against the keys.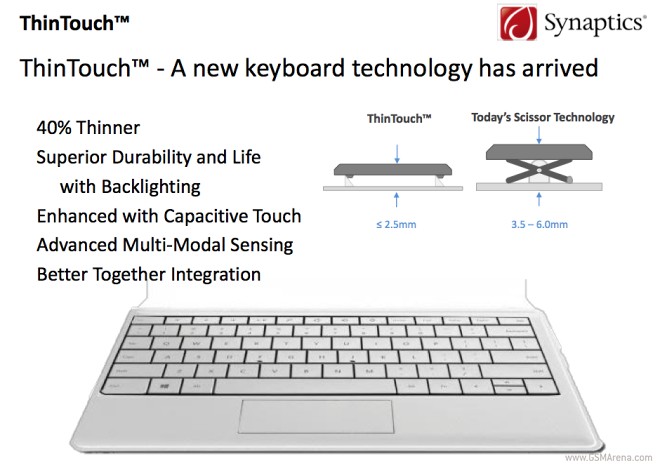 So what do you think? Will trackpads make a resurgence, or will it all be about touchscreens?