After what seems like an eternity, Swype keyboard for Android is now finally out of its beta stage and available for download on the Google Play Store. The app is currently priced at an introductory price of $0.99.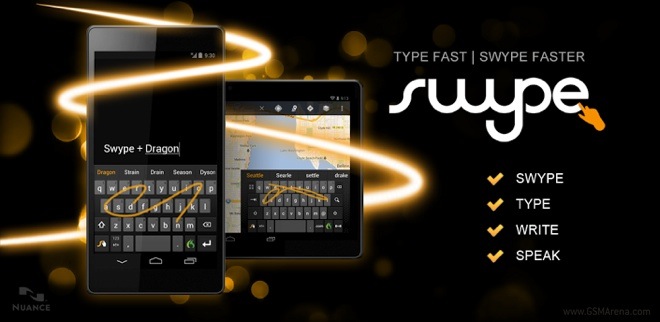 For those who don't know, Swype pioneered the sliding gesture-based typing method on phone keypads back in 2010. Since then this method of typing has been incorporated by several other keyboards, including the popular SwiftKey, and even built-in to several phones as standard.
The app has been in beta stage all these years and the only way to use it was to sign up for the beta program and then install the APK that you would receive. This is the first time that the app is now finally available on the Play Store without its beta tag.
One can't help but get a sense of too little too late with Swype's decision to hit the Play Store after all this time. Most other keyboards have already incorporated this function, with some like SwiftKey even letting you trace entire sentences without lifting your finger, and almost every Android OEM now, including Google, bundles a version of swiping gesture-based input in their keyboards. Who then would want to download Swype from the Play Store, that too by paying for it, remains to be seen.