Microsoft has been asking users of other platforms to switch to Windows Phone for a long time now but so far the biggest hurdle has been the lack of a good quality apps on the platform. Or at least that's what it seems like. Things aren't that bad in reality, though, and there are Windows Phone versions of several of the popular apps out there right now.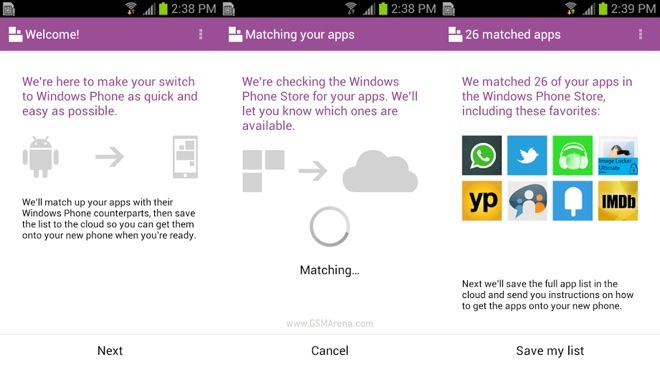 To bring this to everyone's notice, Microsoft has now released a new app for Android, called Switch to Windows Phone, which scans your Android phone for all the installed apps and then shows you which ones are available on the Window Phone Store. After that, you can choose to save the list on your SkyDrive account and later if you happen to purchase a Windows Phone, you can download the companion app, which will download this list and then help you find those apps on the Windows Phone Store.
The app currently only shows direct matches but it would be better if Microsoft tweaked the app to show alternatives as well, so even if there isn't a Windows Phone version of a particular Android app you could still download something similar and get the job done. Also, the app should be made available in more regions, which at present, it isn't.