Developer of the infamous Flappy Bird game has released his second game. Called Swing Copters, the game is now available for download on iOS and Android for free.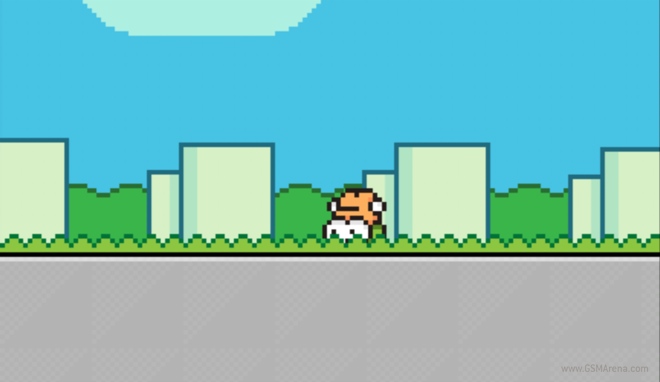 One of the things that made Flappy Birds so popular was that it was infuriatingly difficult but still quite addictive. Well, if Flappy Bird was difficult, Swing Copters is nearly impossible.
To play the game, you tap on the screen to change direction of the character. You have to not just pass through the narrow gaps while going up but also avoid the swinging hammers. Scoring even 1 point in this game feels frustratingly difficult and anything beyond that just seems impossible.
You can try it out for yourself from the links below.