Popular aftermarket Android keyboard SwiftKey has issued yet another update, which adds a couple of new features. The most noticeable are the two new themes, Sky blue and Fuchsia.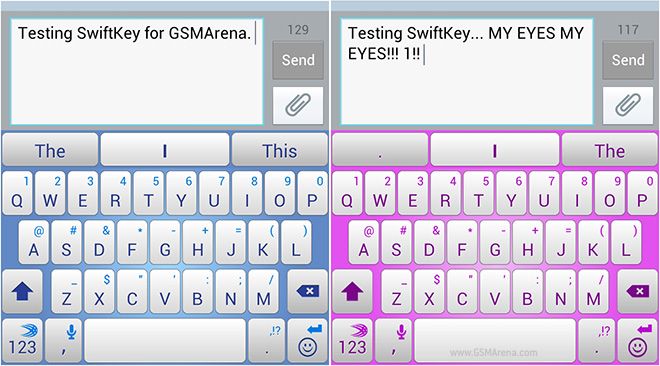 Other than the themes, the latest update also adds support for two new languages – Malay and Urdu, along with voice input for Ice Cream Sandwich and Jelly Bean and finally some bug fixes.
The overall typing experience is still the same as before, which means it is mostly excellent but the keyboard still often gets ahead of itself by entering additional words you did not intend to.
The update will be available to anyone who has the keyboard installed or you can download it from the link below.