Popular keyboard app for Android SwiftKey has released an update that allows you to change the size and layout of the keyboard in many ways. First of all, you can now select from five different sizes for the keyboard to one that suits the size of your phone or tablet's display the best.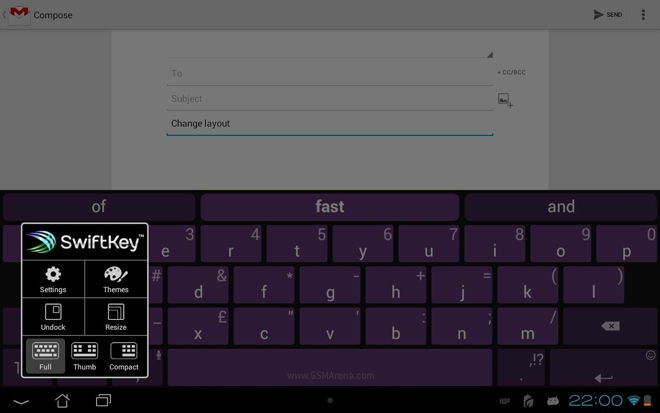 Secondly, you can also alter the layout of the keyboard. You can have the traditional layout, split layout where the keys are split from the middle to make typing on easier on larger devices and a compact, one-sided layout, such as the one first seen on the Note II, that lets you type singlehandedly without having to stretch your thumb.
One interesting new feature is that you can now undock the keyboard and have it floating around on the screen. This can be very useful on Samsung devices with multi window mode where before third party keyboards would end up blocking the lower window making entering text in them impossible. Now you can undock it and raise it so you can see what you're typing.
There are some minor improvements to the UI, including the themes and the layout of the symbols panel. There is also an option for Canadian English now.
If you haven't already, you can purchase the SwiftKey keyboard from the link below.