Nokia and the popular smartphone keyboard application, SwiftKey, have entered into an agreement with one another.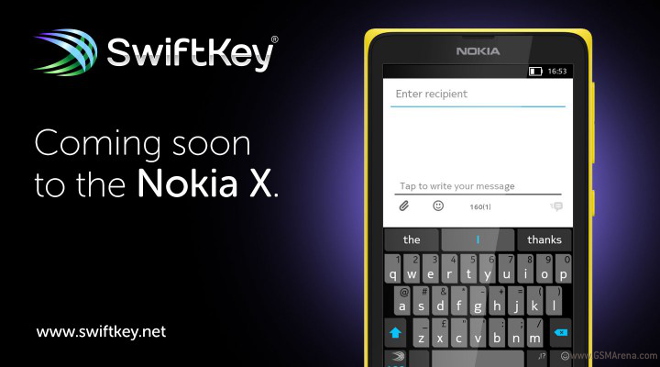 The keyboard will be available on the Nokia Store, and will be pre-installed on the Nokia X, and most likely, future Nokia handsets as well.
This includes SwiftKey cloud, which is a special service that allows SwiftKey users the ability to port their keyboard settings including predictive words, writing styles, and app theme preferences across different phones.
The upcoming Nokia phones that offer SwiftKey are actually going to be targeting emerging markets, and they will be offering a wide variety of languages for users to choose from.
The CEO of SwiftKey had this to say regarding the partnership: "We are delighted to be collaborating with Nokia on their debut Nokia Store, a company renowned for its significant user base and impressive reach in emerging markets. This collaboration with Nokia demonstrates our ongoing commitment to bring SwiftKey's personalized, adaptive technology to as many users as possible."
Swiftkey will be available on the Nokia Store in Vietnam, Indonesia, China, Thailand, Russia, Ukraine, India, Pakistan, Nigeria, Egypt, South Africa, Kenya, UAE, Kuwait, Philippines, Malaysia, Kazakhstan, Oman, Qatar, Poland and Turkey.
Are you excited for this partnership?