Developers TouchType Ltd. have spawned another version of their popular and award-winning SwiftKey keyboard for Android. The version 3, which is still in beta, has now been released for its VIP community members in smartphone and tablet versions.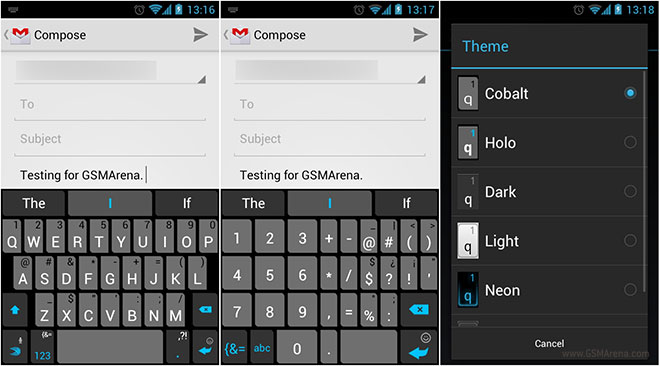 So what's so great about this new version? For starters, the keyboard has now been optimized for Ice Cream Sandwich and comes with new themes that go with the Holo theme on ICS. The layout has been changed a bit and you will notice that the Space key is a lot bigger now, making it an easier target while typing quickly.
But the biggest feature is the one that almost makes the Space key redundant. SwiftKey is popular for the accuracy of its word prediction system, which they have improved a lot in this new version. In fact it's apparently so good now, the you can type multiple words without bothering to put a space between them and the keyboard will automatically separate and correct them.
After looking at the video, I decided to give SwiftKey 3 beta a try. I have a haphazard style of typing that few keyboards can understand. On Android I stick to the stock ICS keyboard even though I paid for SwiftKey X because I don't like the tiny Space key on the latter and the way it behaves. I prefer double tapping the Space key for a period and SwiftKey doesn't always do that, sometimes placing the next suggested word instead.
SwiftKey 3 definitely looks a lot better than SwiftKey X, which can be quite tacky with its neon light themes. The Space key is also of the right size now and the unnecessary keys have been removed. The word prediction system is definitely improved over SwiftKey X but it's still not accurate enough. It's a bit better than stock ICS keyboard (which is very good, by the way) but not enough to warrant paying for it when it comes out. Of course, this is just a beta version, so things could improve in the final build.
To try it out on your phone, click on the respective download links below. Thanks to xda member DutchDogg54 for providing the direct download links.
Smartphone version • Tablet version