The latest fashion victim of the "Swarovski for Samsung" collection is the Samsung Gear S smartwatch.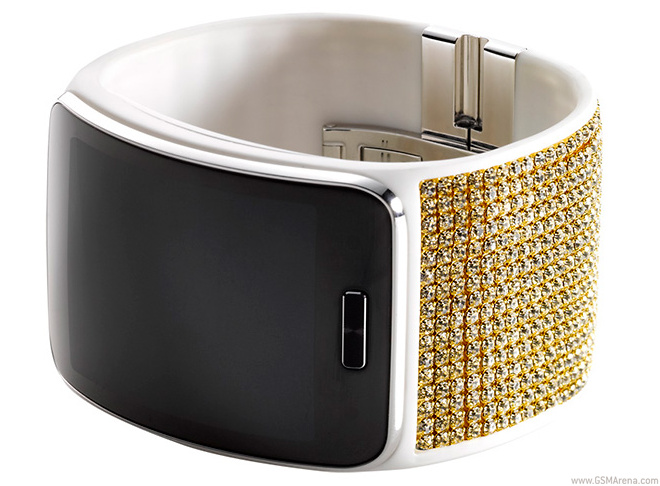 The watch's strap will be covered with Swarovski cut crystals that will complement the curved design of the Tizen-based smartwatch.
The material used is a brand new Swarovski one – Crystal Fine Mesh – launched this month. The product integrates the crystals into the metal mesh of the Gear S so they won't feel stamped on.
The Swarovski-adorned Samsung Gear S will be available from Samsung's online store and experience stores starting October but there's no word on the price yet – we're guessing saucy.