Apple love their secrets and this instance is no different. Although the big cheese, I mean fruit, have yet to confirm anything officially, signs point to Thursday, May 19th as a day to mark down in your calendars.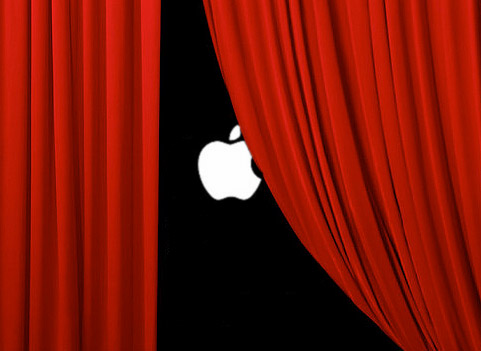 Why? What has made you put your conspiracy hat on GSM Arena? We'll sources say somethings afoot and it makes sense to pin it down to the 19th as the start of something, as this marks the Apple Store's 10th anniversary.
So lets look at the facts:
- Apple Store staff will be putting the tell-tail black "curtains of mystery" as I like to call them, across store fronts to avoid prying eyes.
- From late Saturday through to mid-Sunday, an overnight shift of 10-15 people is expected to attend at each Apple Store.
- These overnight shifts require all employees to lock their cell phones in the main office.
- They will also need to sign an NDA with Apple.
- Staff with a variety of roles will be attending. All visuals staff, a manager, a business team member, some of the Genius team, one back-of-house staff member and some other Apple specialists.
- Apple stores have already received 'hardware' to be installed and more will be arriving on Friday or Saturday. All said received items are to be placed under lock and key in each Apple Store until after close on Saturday night.
- Employees have already been required to download a heap of content from Apple corporate, simply labeled 'training'. What's more this is a zipped, password protected folder, that won't be made available to managers, or anyone else, for that matter, until Saturday afternoon.
- Finally Apple retail stores have a compulsory meeting scheduled for Sunday the 22nd of May. Most of them are in the morning, but there are some evening meetings as well.
This is all very cryptic, but what it actually means is anyone's guess. If you know more than we do about this affair, get in touch! If not, we'll have to wait until the curtains get pulled back again….