The recently announced Samsung Galaxy Note 10.1 will cross the English Channel and will arrive at Samsung's Westfield Brand Store in Stratford (which, coincidentally, is where the Galaxy S III debuted in the UK) this Thursday.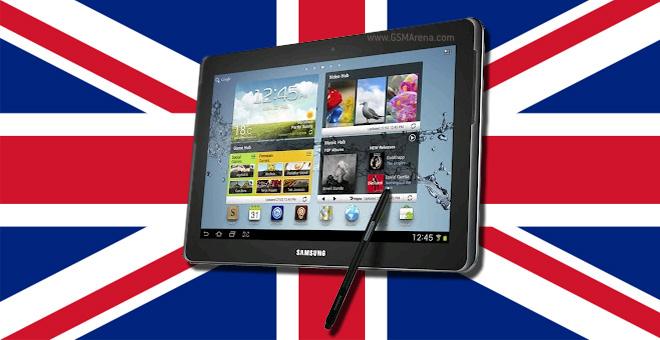 The Samsung Mobile UK tweet that announced this didn't mention anything on the pricing, but there are a few retailers accepting pre-orders for the slate already. If you want to be among the first to get a Galaxy Note 10.1, however, Westfield store is your only option.
https://twitter.com/SamsungMobileUK/status/234982897604513792
Expanys is expecting units soon and should start shipping them next Friday, August 24. They've set the price at £400 for the 16GB Wi-Fi only version and £480 for the Wi-Fi + 3G option (again, 16GB). They offer it in White and Deep gray.
Clove UK is also accepting pre-orders, but they have no info on shipping date or pricing. We also found the Galaxy Note 10.1 Mobi-City, but that retailer priced it at the unreasonable £650.
Before you click Buy, make sure to check out our preview of the tablet. And if you find the Samsung Galaxy Note 10.1 on offer by other retailers, don't forget to share a link with the rest of us in the comments section.